HeatTrak Snow Melting Mats
A safe and clear path to your hot tub every Winter.
No more Shovels or Salt.
HeatTrak's slip-resistant mats melt up to 2" of snow per hour, providing a warm path to your hot tub on the snowiest of days.
Portable. Durable. Safe.
HeatTrak's easy to set up and easy to take down - no tools required. Award-Winning slip-resistant treads and watertight seals are ready to fend off many Winters to come.
Where have you been all my life! No more shoveling a path to the hot tub. These mats are so easy to install and now I don't have to worry about snow or ice. Thank you!
Worth every penny, especially when you consider the 'cost' of slipping and falling...
I wish I had bought one sooner! It makes letting the dog out during the winter a breeze.
Melissa H.
Verified Buyer
Power Unit
Every 14.0A of HeatTrak Mats Require a Power Unit
$65.95
Add to Cart

20" Extension Cord
Required for Connecting Stairs to Walkways
$32.95
Add to Cart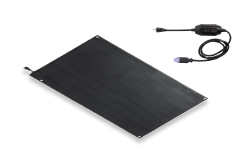 30"x48" Entrance Mat
Includes Power Unit
$379.95
Add to Cart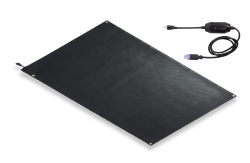 40"x60" Entrance Mat
Includes Power Unit
$610.95
Add to Cart
Fast FREE Shipping
on orders above $49*
Huge Inventory
on popular hot tub products
Great Customer Service
call or chat with our dedicated team