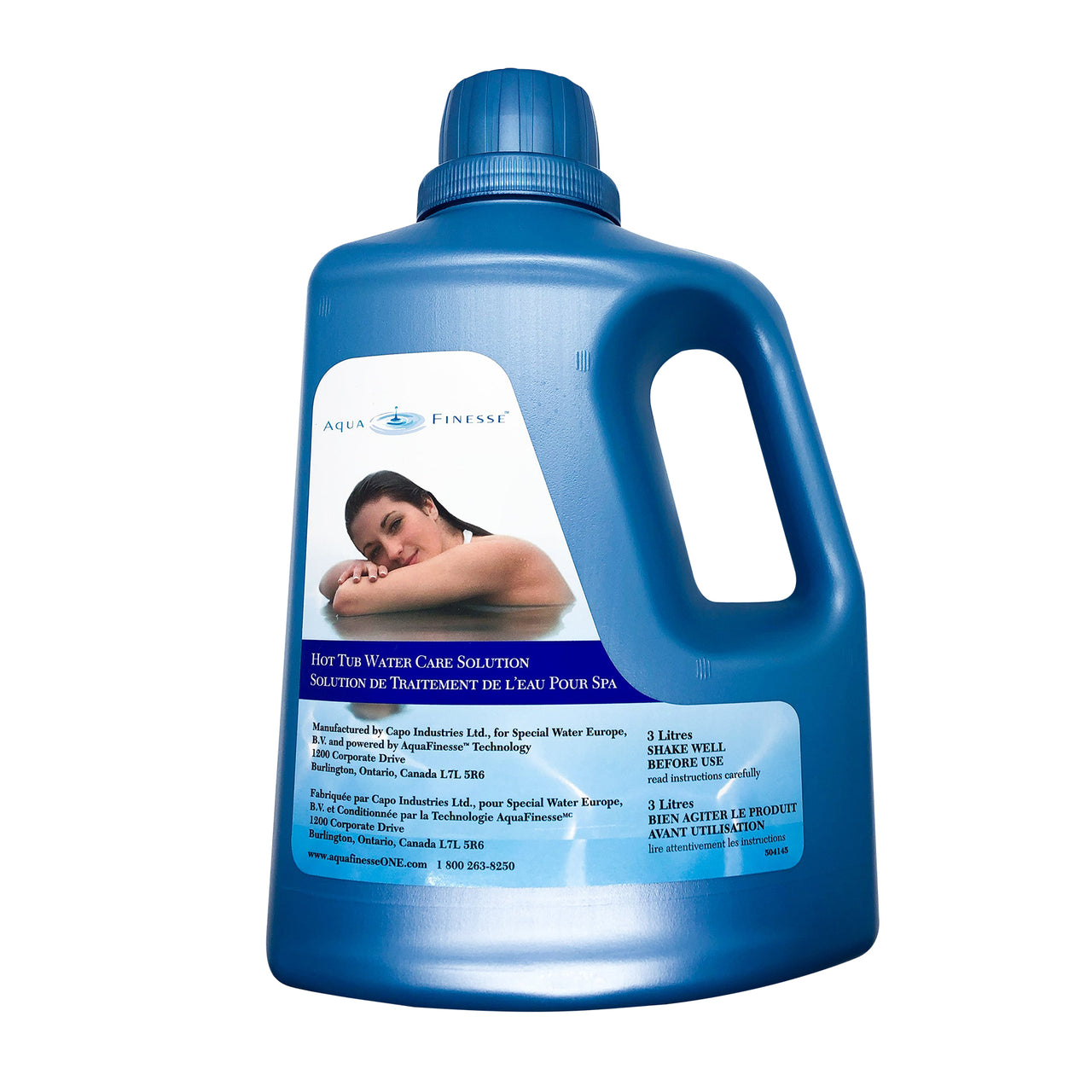 AquaFinesse Solution
is an all-new solution for keeping water in pools and spas clean, crystal clear and silky soft. All it takes is one minute, one time per week and you can enjoy the softest, cleanest, safest water you've ever experienced.
Easy to use " just one minute, one time per week.

Protects your pool and spa investment for years.

All-natural and environmentally friendly.

Reduces your need for harsh chemicals.

It makes it easier to maintain water balance.

Eliminates the smell of chlorine.

Improves the energy efficiency of your equipment.

Saves money and time.

Prolongs the life of equipment including heaters, filters, plumbers and lining.
Size: 2L
Note: 3L variant is no longer available
Why no 3L jug?
Have used the product for years. Works great. But the 3 L size has been hard to come by lately. What's up with that?
great product
we've tried a few different systems for our hot tub. We are very pleased with this one as the water feels clearer and as though there are less chemicals on your skin. We are very satisfied.
mistery
It's nice … what it does, nobody knows. :)
Fast FREE Shipping
on orders above $49*
Huge Inventory
on popular hot tub products
Great Customer Service
call or chat with our dedicated team