AquaCheck Bromine Test Strips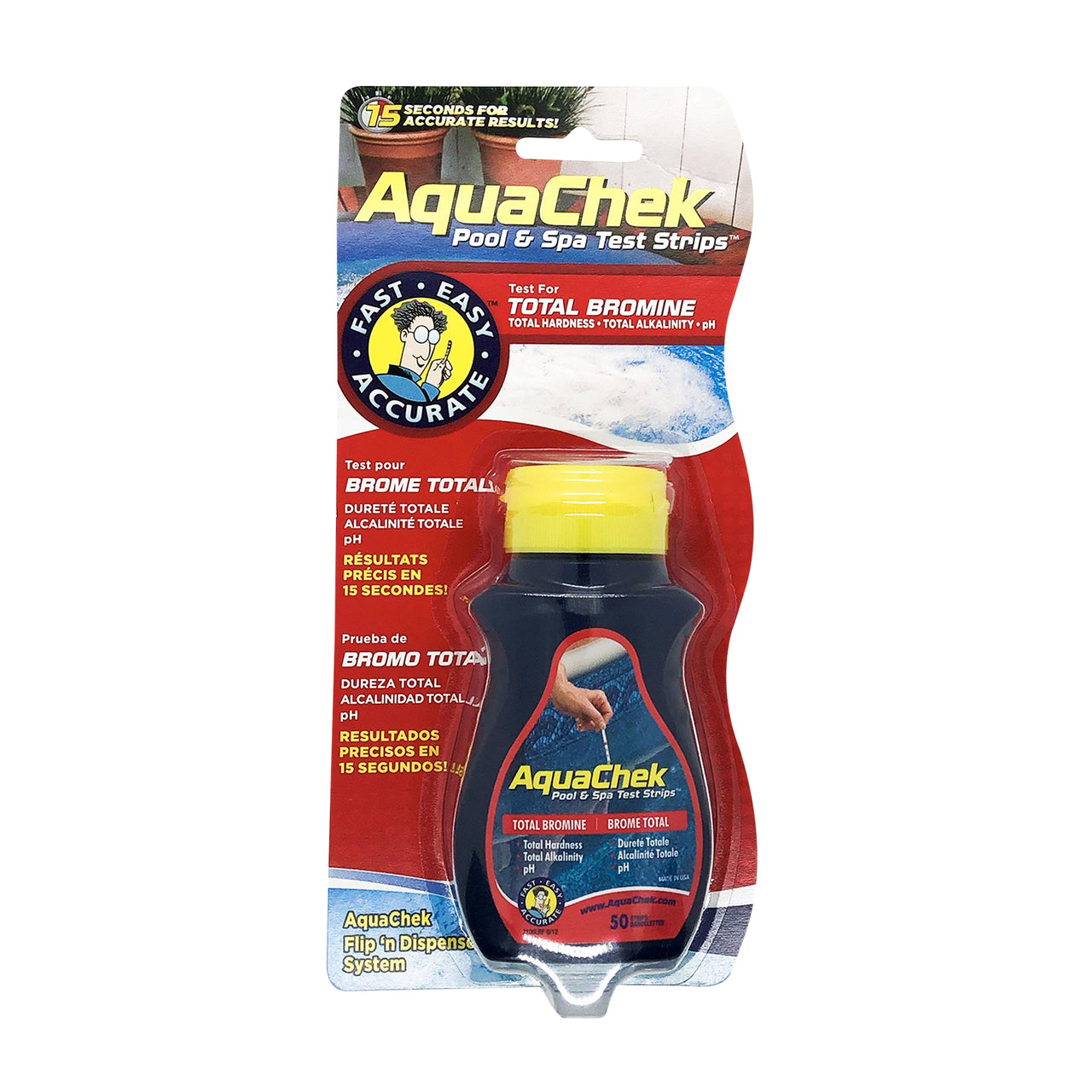 Warning: Bromine products should not be used in conjunction with UV or ozone.
Tip: Download the AquaChek Smart app to make water balancing a breeze. Know "what" and "how much" based on your strip colours. 
AquaCheck Bromine Test Strips check for Bromine, pH, Total Alkalinity, Cyanuric Acid (Stabilizer).
Our Bromine strips include a test for Total Hardness since warmer water temperatures increase the potential for scale build-up making it particularly important for spa owners to maintain proper hardness levels.

Just dip an AquaChek Yellow strip in your pool or spa water for one second and remove it immediately. 
Contains: 50 test strips 
Accurate and convenient
Has always given me accurate results which helps a ton to balance the water.
Fast FREE Shipping
on orders above $49*
Huge Inventory
on popular hot tub products
Great Customer Service
call or chat with our dedicated team