Spa Boss Spa Tabs
Size
800g
2kg
Two Pack of 2kg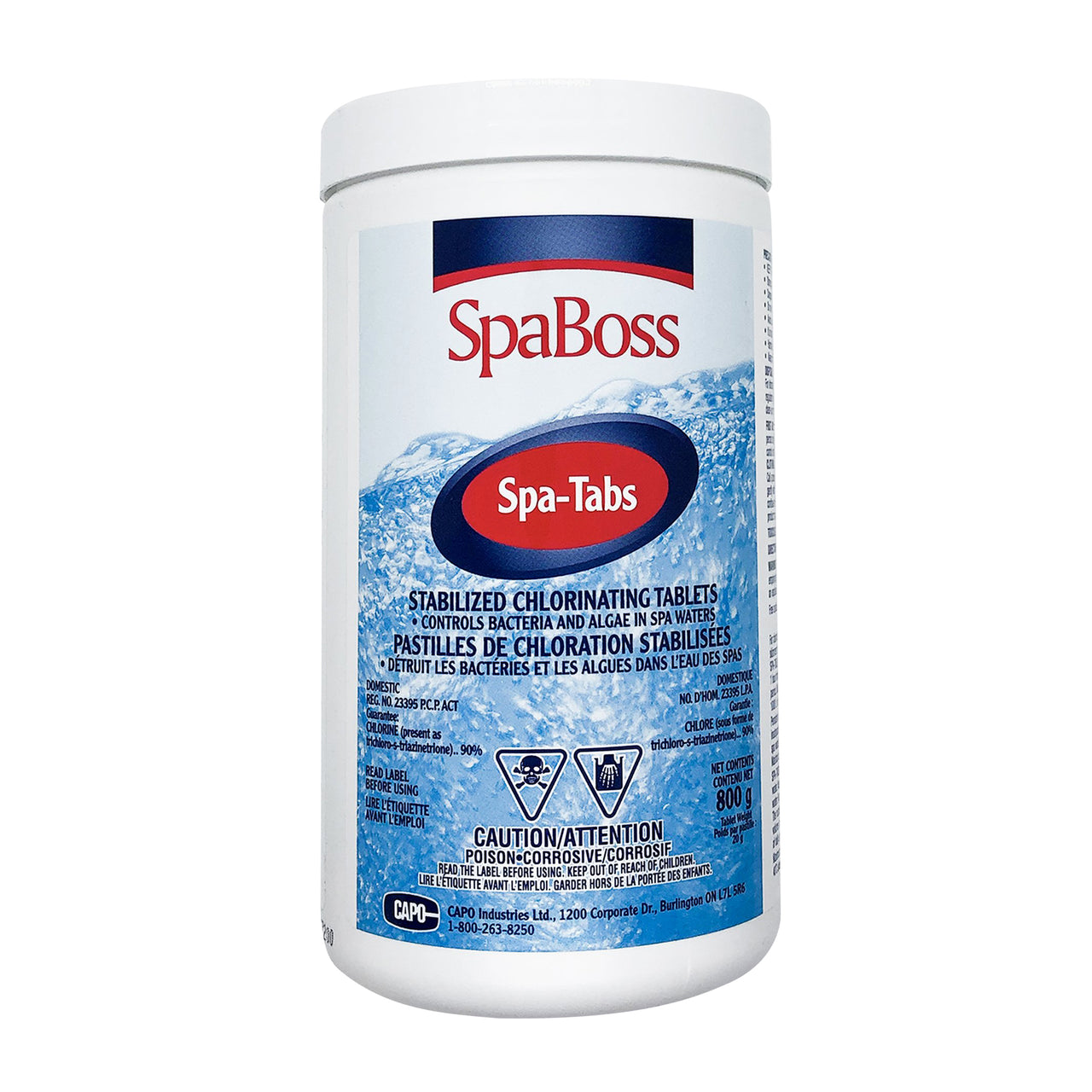 Note: Chlorine tablets are damaging to hot tubs and may void your warranty. It is recommended that this product not be used in hot tubs. It is safer and better to use granules (How much chlorine do I use?)
SpaBoss Spa Tabs are used for sanitation and controlling bacteria and algae in water. Chlorine tablets are simply placed in a floating tablet dispenser to maintain the recommended chlorine residual.
Size: 800mg, 2kg
Excellent Sanitizer
Perfect for supplementing my regular sanitizer routine when on vacation or travelling for work.
Service
Great price for product and fast delivery! Well done!
Fast FREE Shipping
on orders above $49*
Huge Inventory
on popular hot tub products
Great Customer Service
call or chat with our dedicated team