Full Spectrum Heaters for Clearlight Sanctuary Saunas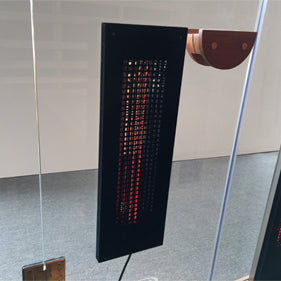 Bask in the heat and glow of your upgraded Clearlight Infrared sauna with an easy-to-install full-spectrum heater. Use the table below to determine which heater you require. If you need assistance determining the heater you require, please reach out on the chat or email us.
Installation instructions for the full-spectrum heater.
Please note: improper electrical installation of the original sauna may cause the breaker to trip after installing the full spectrum heater upgrade. If this occurs, an electrician may be required to properly reinstall the sauna.
120V
240V

Sanctuary 1
120V/15 AMP
Sanctuary 1
120V/20 AMP
Sanctuary 2
120V/20 AMP
Sanctuary 
240V/15 AMP


Sanctuary 3
240V/15 AMP
Sanctuary Y
240V/20 AMP
Sanctuary C
240V/20 AMP
Sanctuary Retreat
Premier IS-1
Premier IS-2
Premier IS-3
Premier IS-C
Premier IS-5
Sanctuary Outdoor 2
Sanctuary Outdoor 5


Fast FREE Shipping
on orders above $49*
Huge Inventory
on popular hot tub products
Great Customer Service
call or chat with our dedicated team