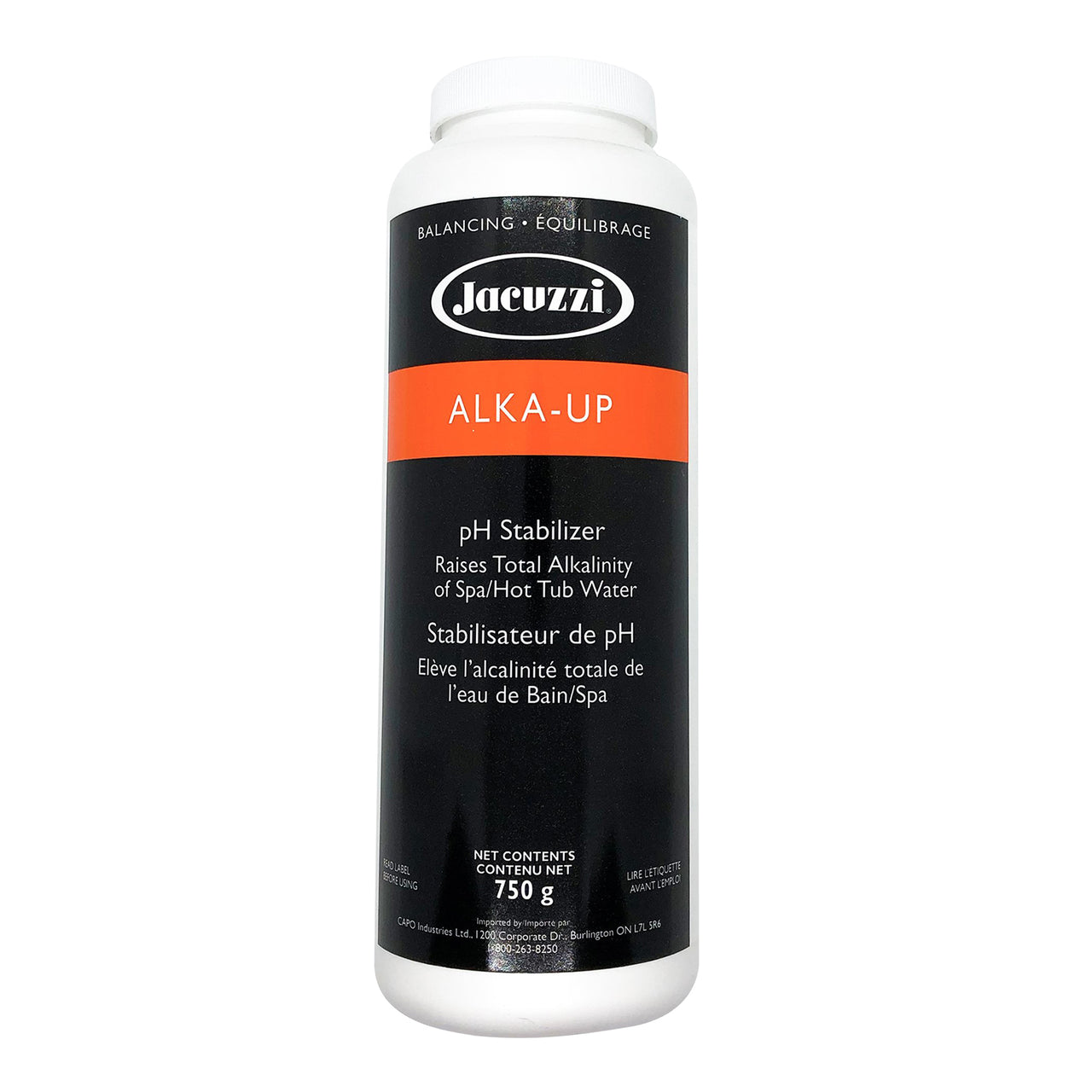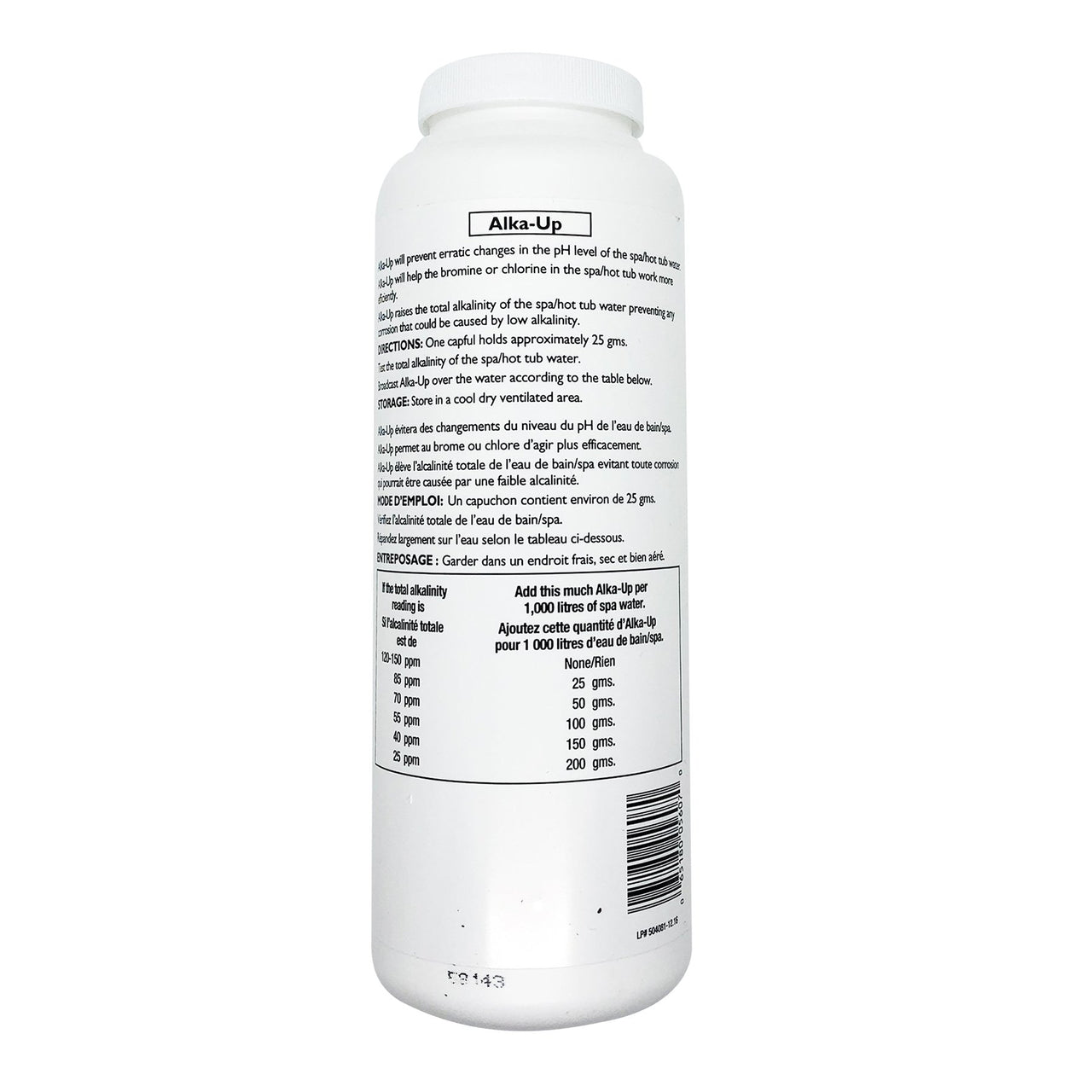 Raise your Alkalinity with Jacuzzi Brand Alka Up
Alka-Up will prevent erratic changes in the pH level of your spa water while helping the bromine or chlorine work more efficiently.  Alka-Up also raises the total alkalinity of your spa water, while preventing any corrosion that can be caused by low alkalinity. It is a completely soluble powder that is broadcast into the water as needed.
Test regularly and adjust, especially when fresh water is added. The ideal level of total alkalinity is between 80-120 ppm. Total alkalinity should always be balanced before adjusting pH levels.
One capful holds approximately 25 g. 
Size: 750 g 
Works as advertised
…alkalinity raised as per the product description
Awesomeness
Always love the fast service, great delivery, and was pleasantly surprised with bonus Jacuzzi wine cups in my order!! Thank you!!
Great service
Fast delivery, reasonable price
Fast FREE Shipping
on orders above $49*
Huge Inventory
on popular hot tub products
Great Customer Service
call or chat with our dedicated team