Jacuzzi Chlorinating Granules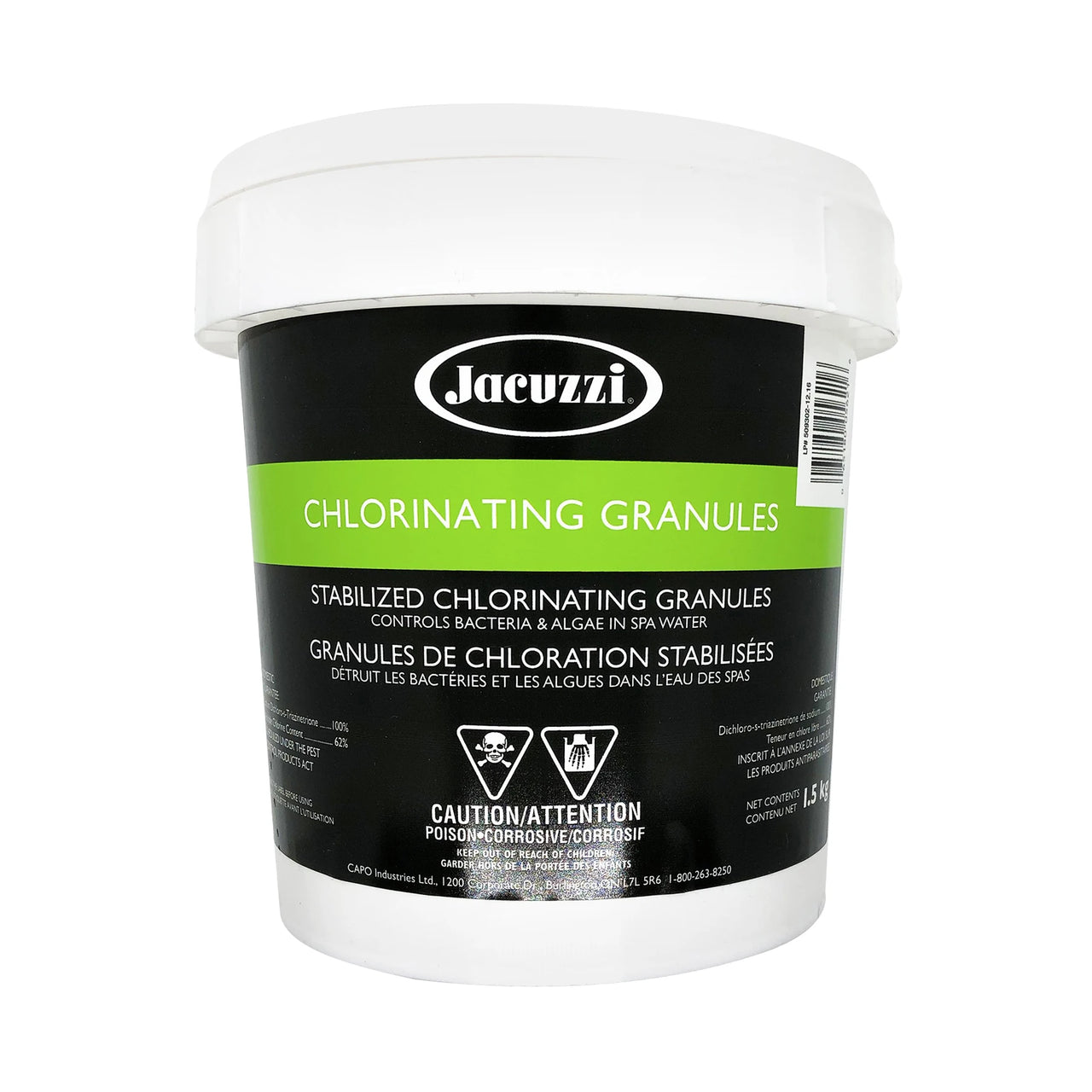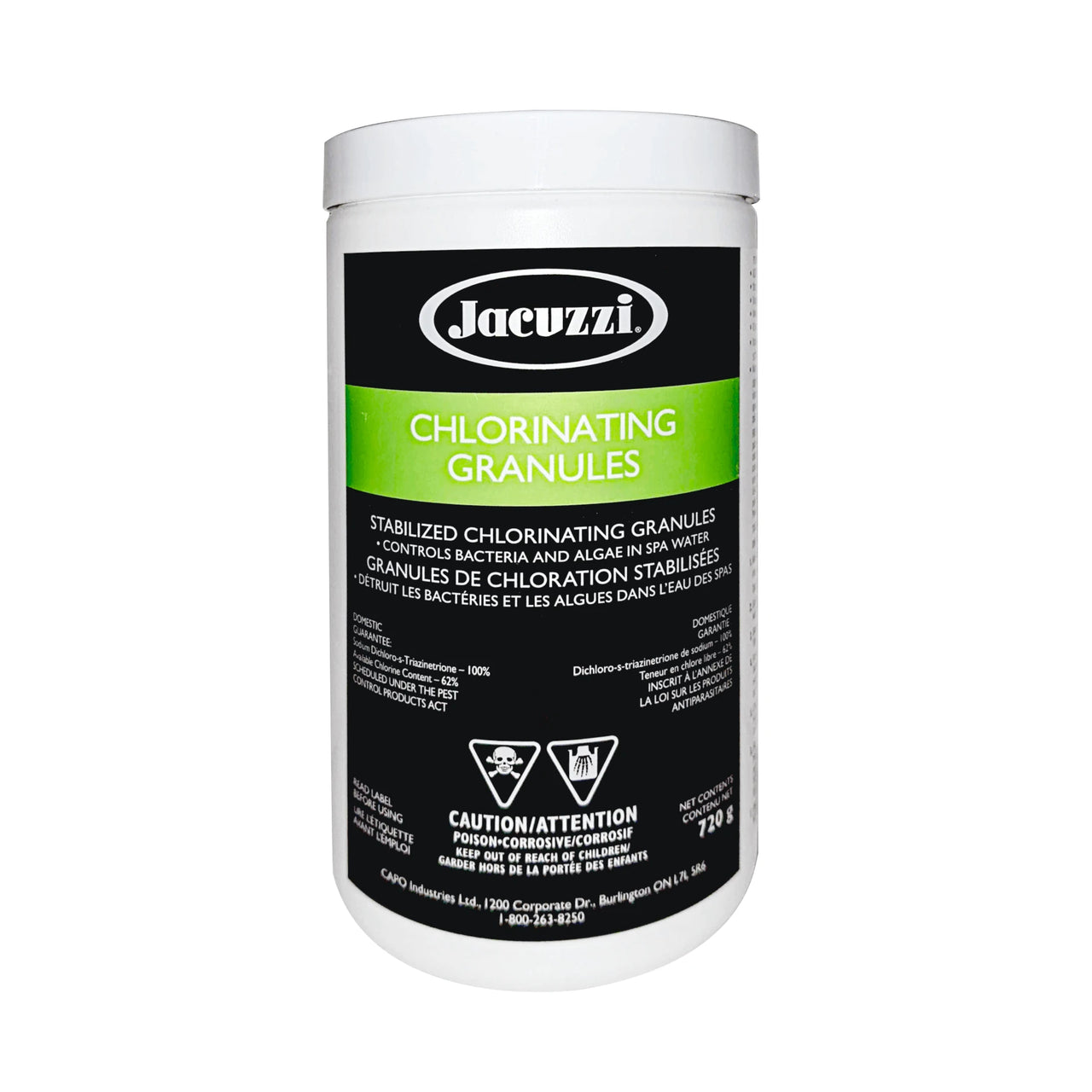 Tip:

 Download the 

AquaChek Smart app

 to make water balancing a breeze. Know "what" and "how much" based on your strip colours.
Sanitize your hot tub with Jacuzzi Chlorinating Granules



Jacuzzi Brand Chlorinating Granules is a stabilized chlorine for your spa that provides effective sanitation as a soluble, quick-dissolving oxidation treatment. Promoting water clarity, eliminating odours and organic waste such as body oils and cosmetic products. This powerful sanitizer is fast dissolving and can be used for both regular daily chlorination as well as super chlorination. Chlorine will not affect pH or total alkalinity nor will it promote scale build-up.
The chlorine level in your spa should be maintained between 1-5 ppm.
Ideal spa pH: 7.2-7.8
Ideal spa Alkalinity: 100 - 160 ppm 
Size: 1.5 kg or 720g
Jacuzzi Chlorinating Granules
Chlorinating Granules
This product helps very much with my Hot Tub.
Very easy to use and highly recommend.
Jacuzzi Chlorinating Granules
Chlorine Granules
Just what the tub needed!
Good product.
Always used this product with no issues. Works good.
Fast FREE Shipping
on orders above $49*
Huge Inventory
on popular hot tub products
Great Customer Service
call or chat with our dedicated team