Jacuzzi Stain and Scale 500 ml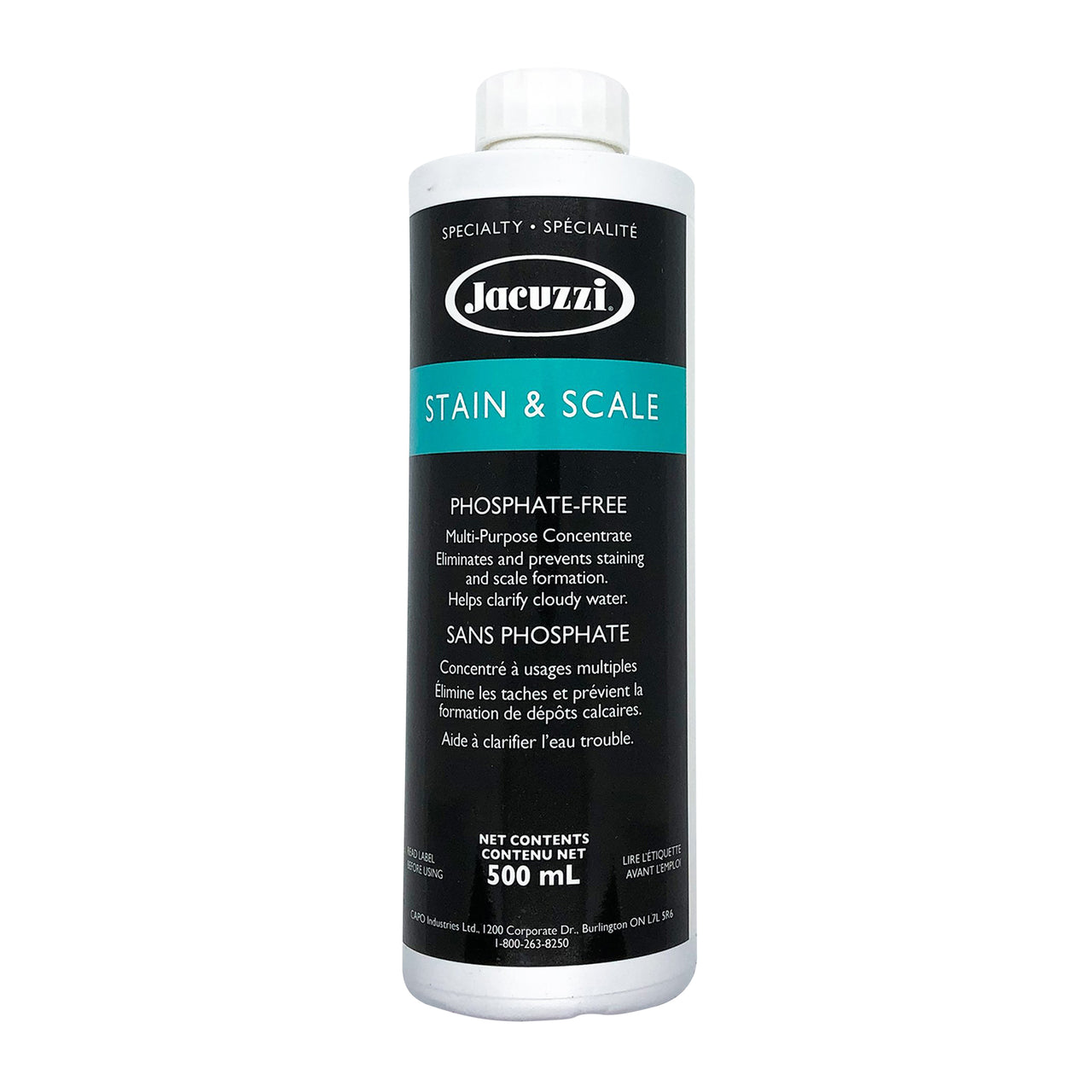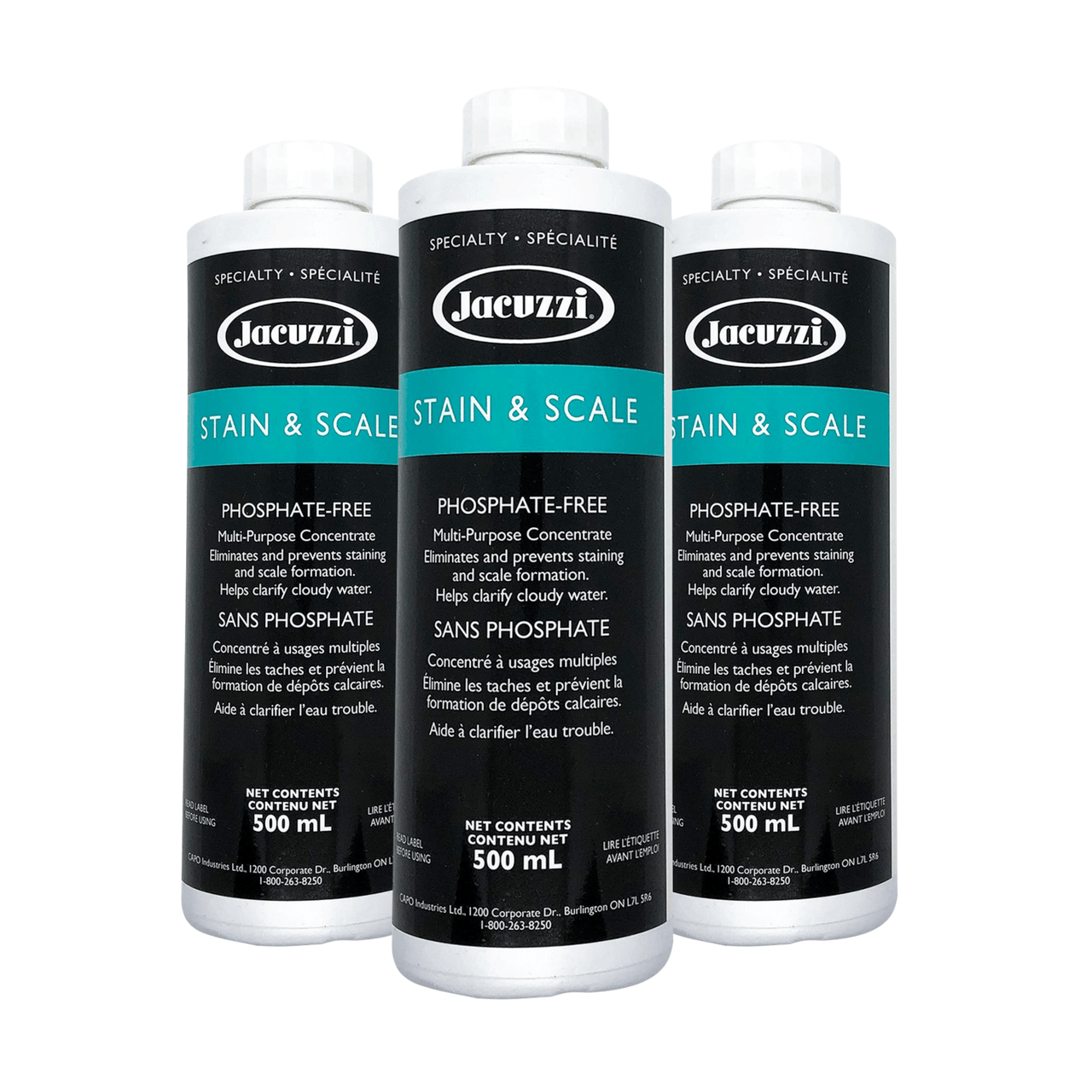 Protect your hot tub or spa from unsightly stains, scale formation, hard water, and rust with Jacuzzi Stain & Scale Control. This powerful formula keeps your shell and equipment looking pristine, ensuring a long-lasting and enjoyable spa experience.
Prevents stains, scale, and rust formation on hot tub surfaces
Prevents damage from hard water
Prolongs the lifespan of your spa equipment
Maintains the visual appeal of your hot tub or spa
Features:
Effective stain and scale control formula
Protects against hard water, minerals, and rust
Easy to use and apply
Size: 500 ml
Directions:
Add 1 capful of Jacuzzi Stain and Scale Control to your spa weekly
When changing the spa water, add 2 capfuls for thorough protection
Great product
I always used in a skill, so I don't know what it would be like without it, and I don't really wanna know what's the proper way to treat your water
works great
I'd give it a 5 star if it wasn't so expensive
Stain and scale
Good product no complaints. Seem to do an adequate job.
Good product.
Always used this product on weekly basis as recommended. Works good.
Great product
I've tried one other brand I prefer this one.
Fast FREE Shipping
on orders above $49*
Huge Inventory
on popular hot tub products
Great Customer Service
call or chat with our dedicated team