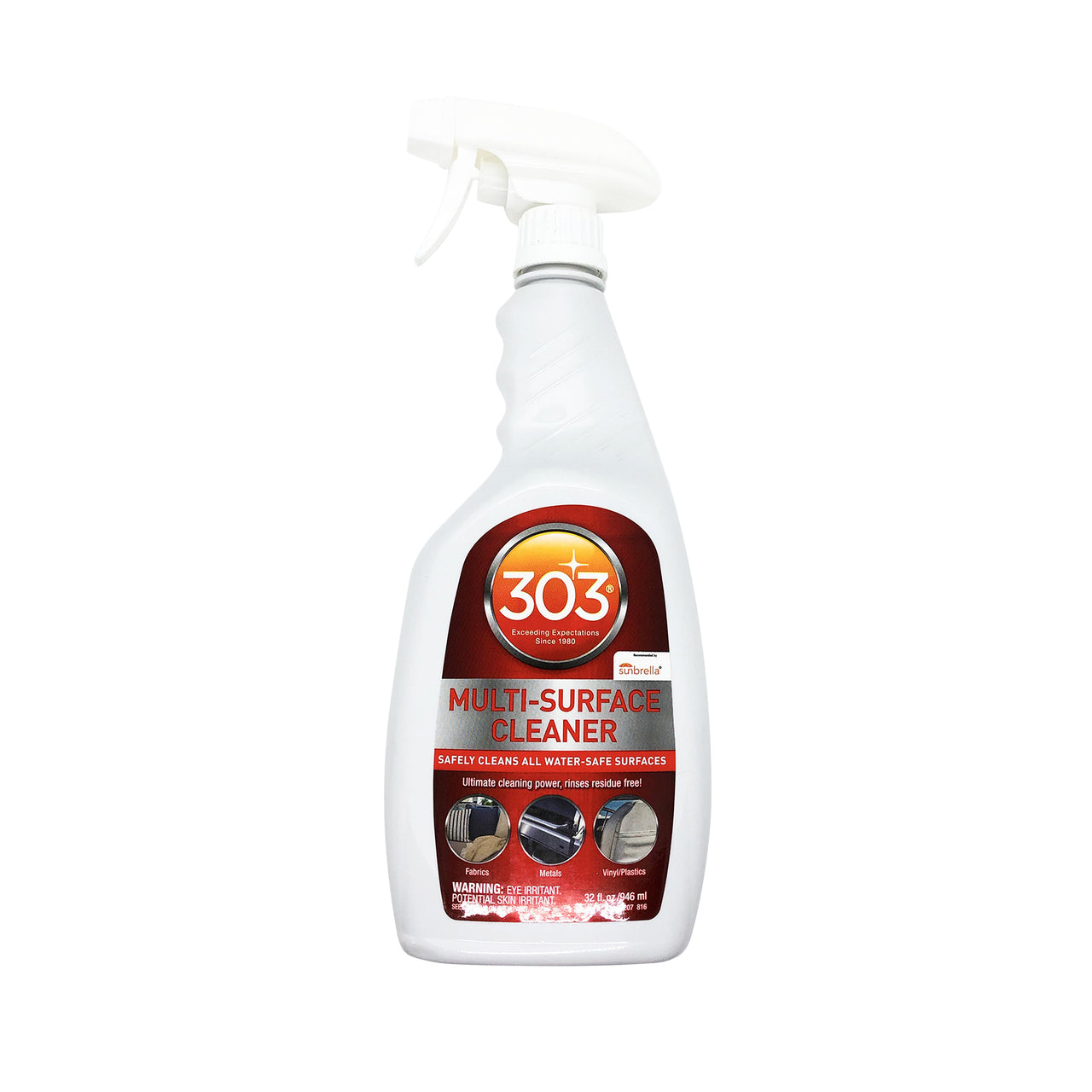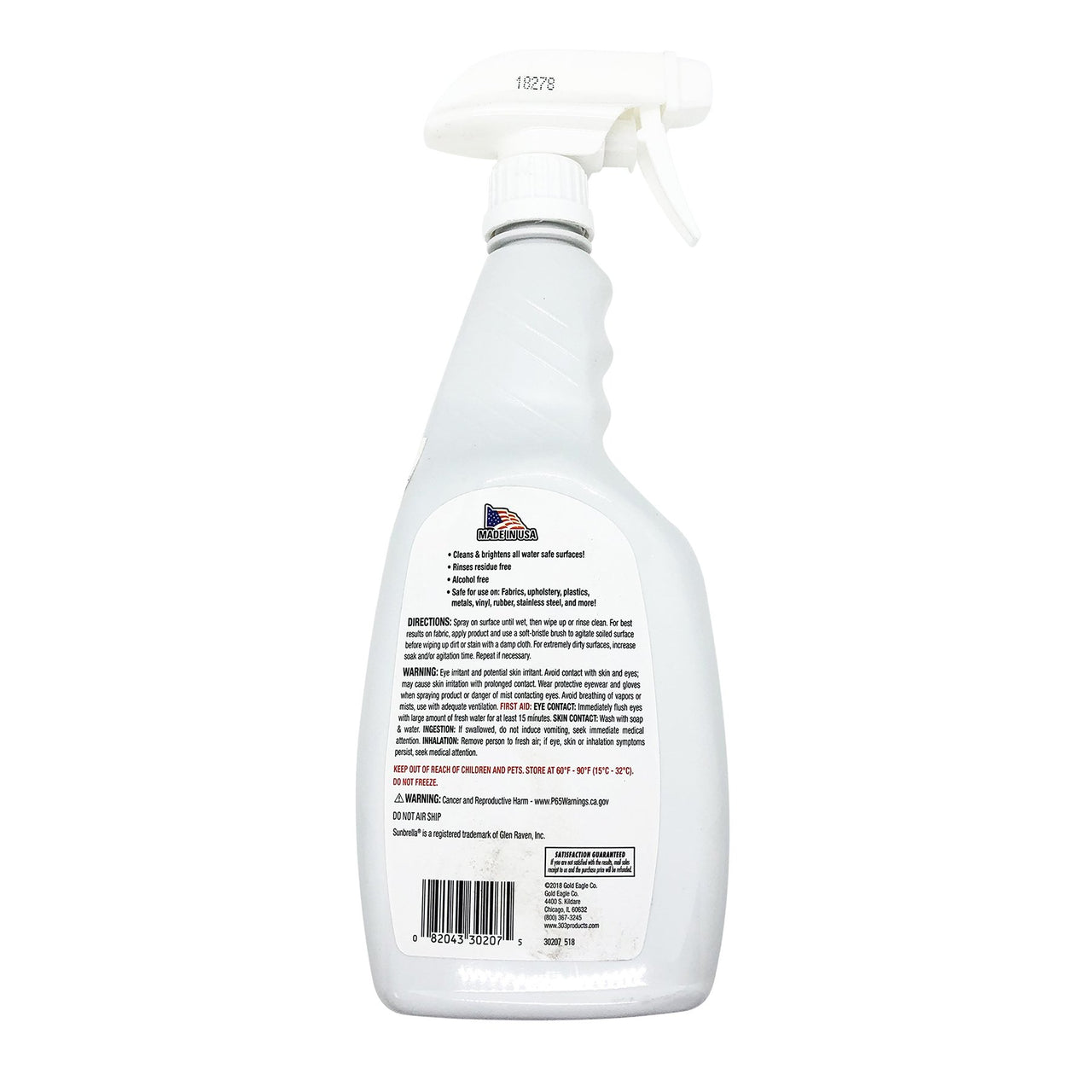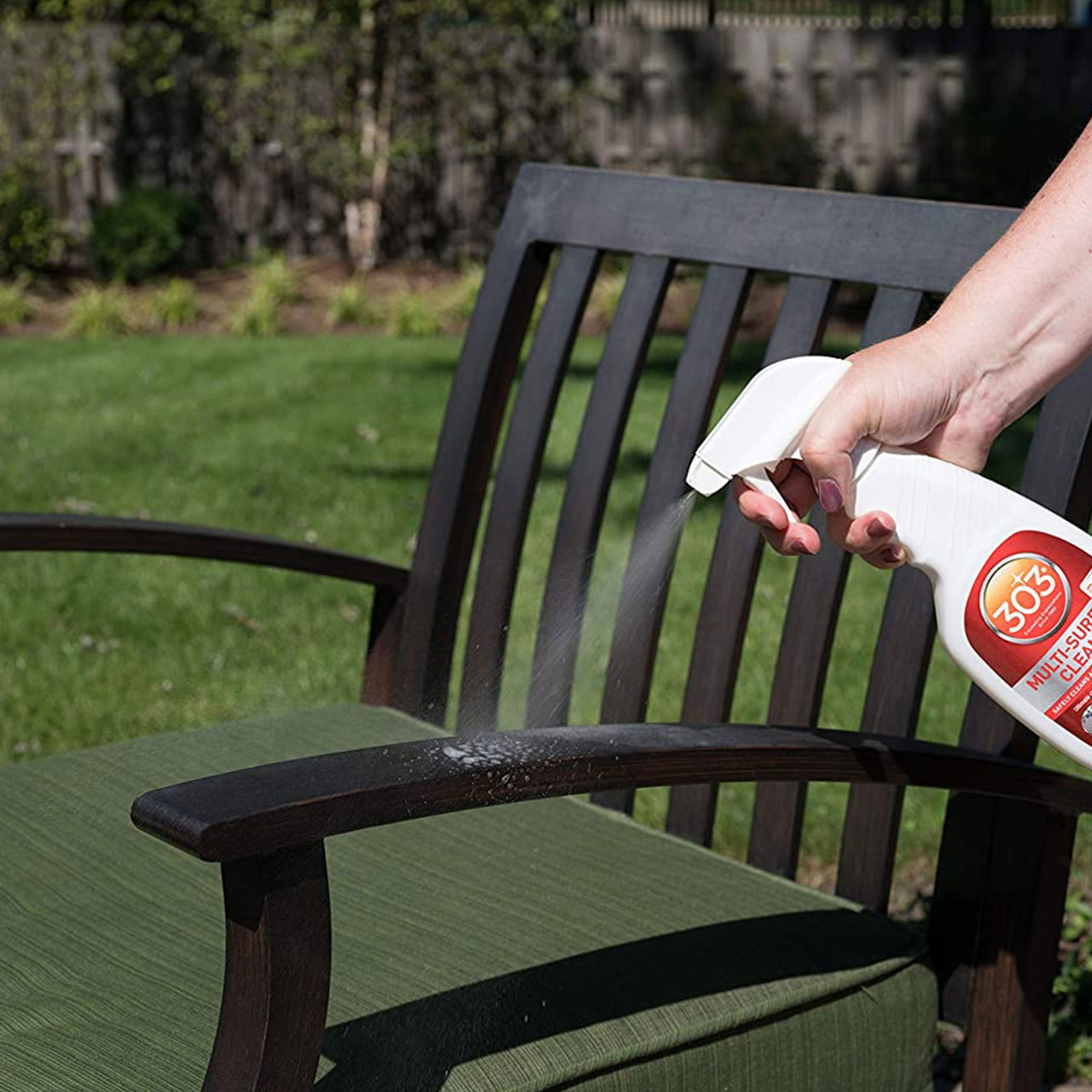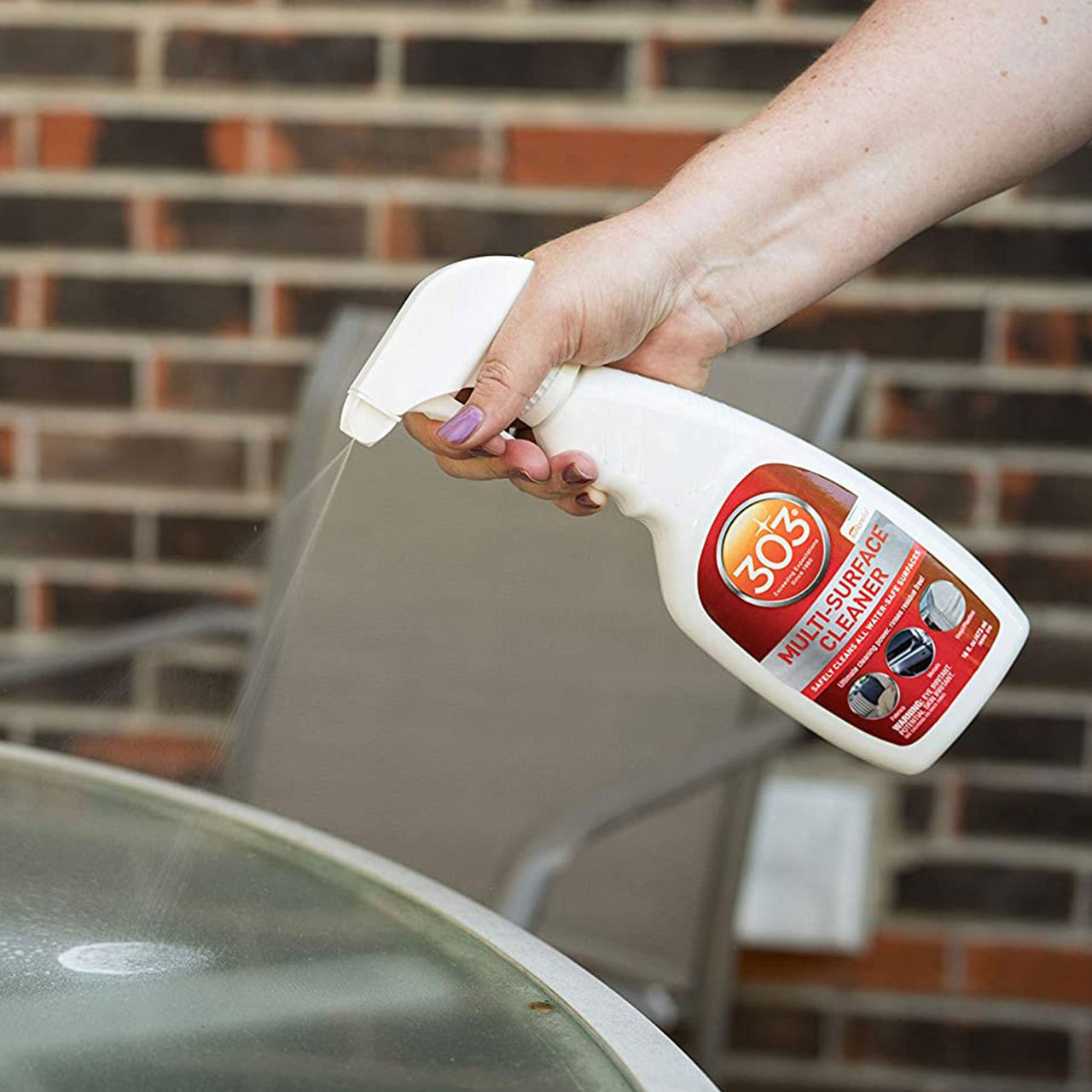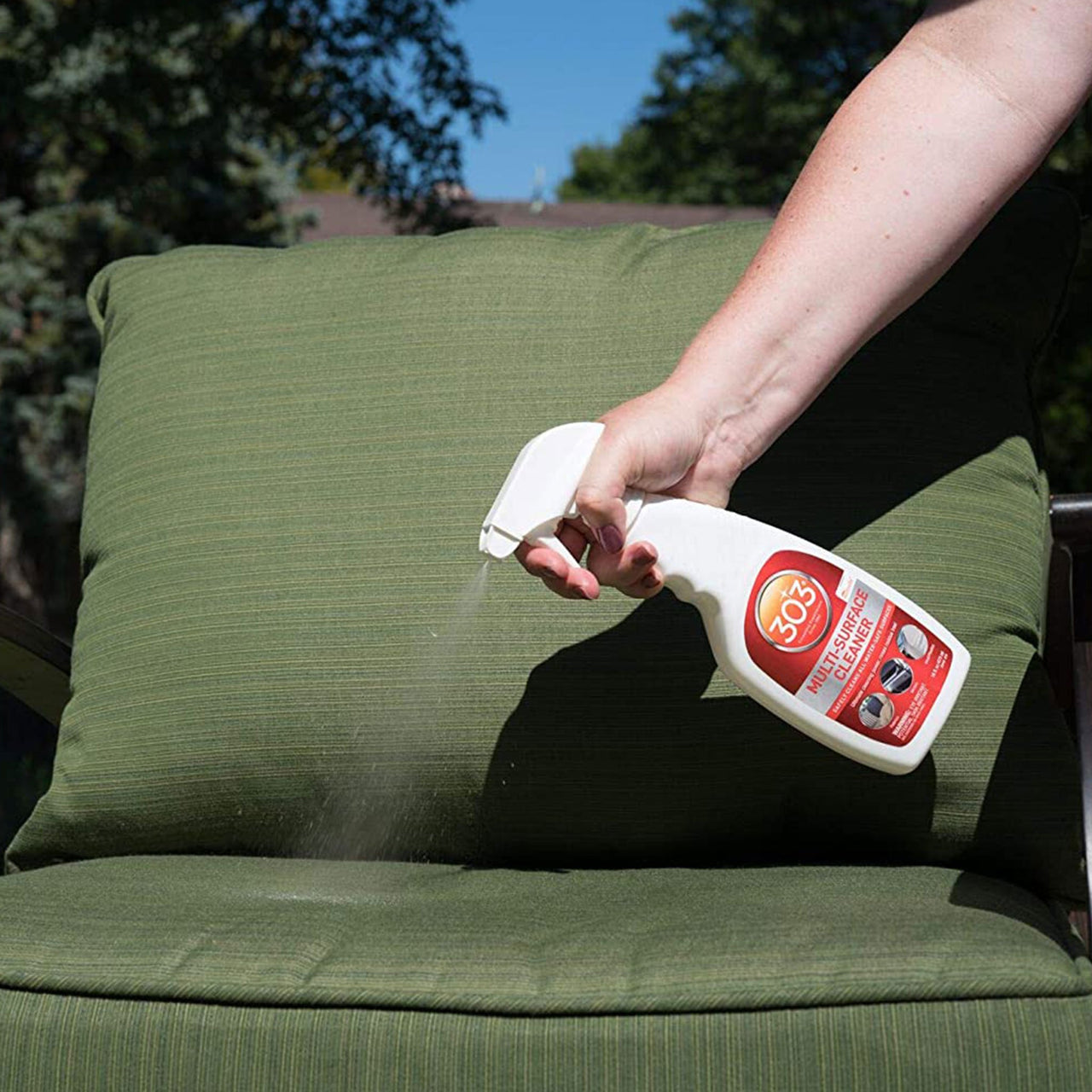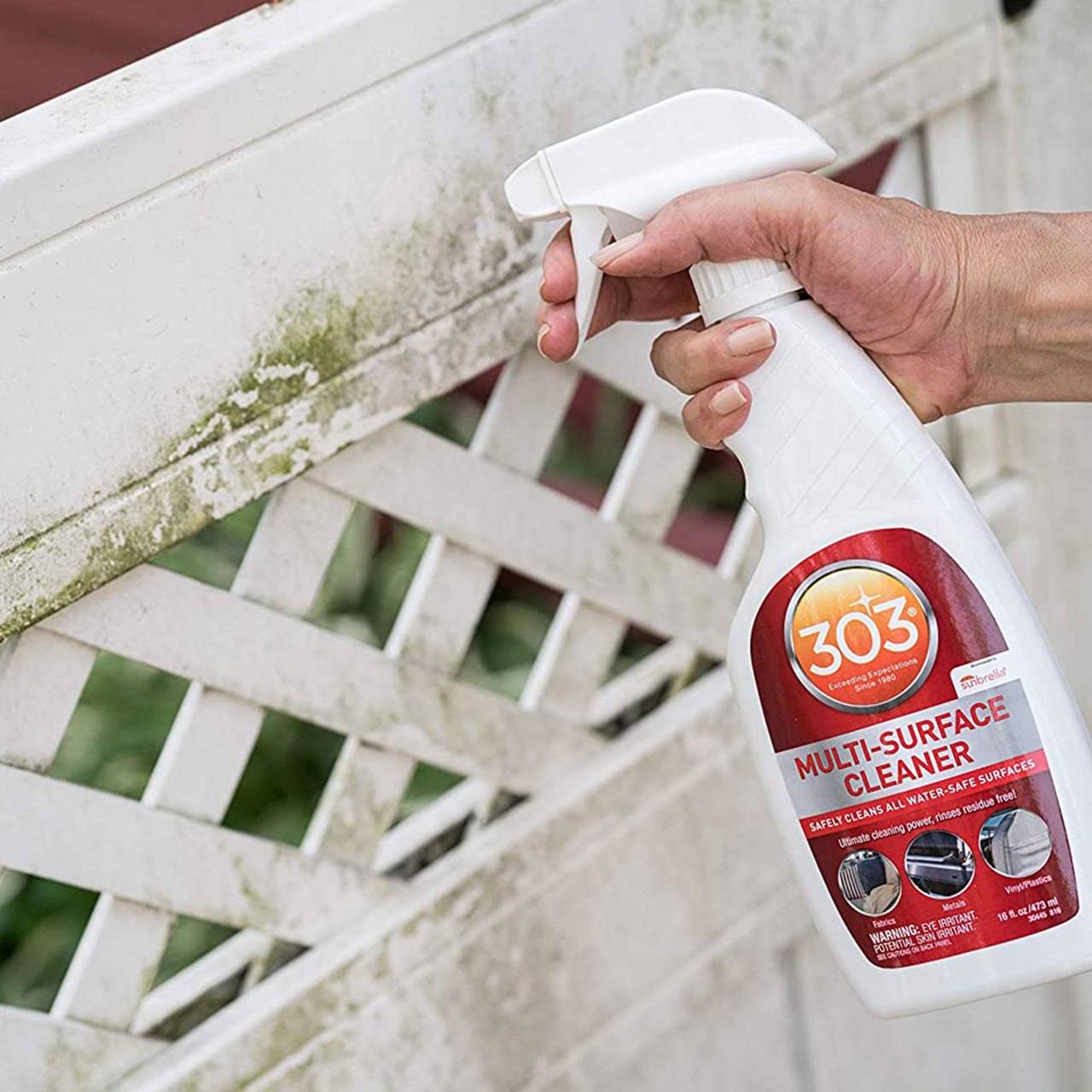 Keep your hot tub cabinet or cover looking like new with this amazing multi-surface cleaner from 303 products. 
303 Multi-Surface Cleaner quickly removes even the most stubborn spots from coffee, oil, grease and ink from virtually any material or surface. This all-in-one cleaning solution can be used on everything from vehicle interiors, RV awnings especially hot tub covers. Safe to use anywhere in your car, motor home or other places where vinyl, fabrics and surfaces are in need of intensive cleaning.
Perfect for everyday cleaning and as a powerful cleaning agent to remove tough grease, stains and spots

Safe on all water-safe surfaces

303 Multi Surface Cleaner is recommended by Sunbrella. This product is solvent and dye free and is designed to clean all water safe synthentic, natural and delicate fabrics.

Safely brightens, protects and rejuvenates surfaces. Contains no caustics or acids.

Made in the U.S.A.
Fast FREE Shipping
on orders above $49*
Huge Inventory
on popular hot tub products
Great Customer Service
call or chat with our dedicated team