J-200/J-300 Skimmer Shields (2002-2012)
Title
9802-146 (Cobalt)
9802-144 (Desert Sand)
9802-133 (Silver Pearl)
9802-136 (Opal)
9802-112 (Platinum)
9802-135 (Sahara)
9802-128 (Sand)
9802-199 (Universal Grey)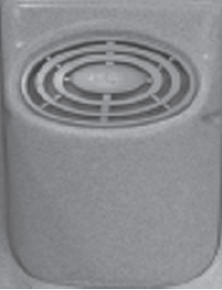 Jacuzzi J-200 Series Skimmer Shields
These parts are non-refundable and are custom ordered (not in stock). Delivery times are not guaranteed. Ensure you select the correct colour to match your hot tub.
If your colour is no longer available, you can purchase a universal grey.
Note: Skimmer shield with a "notched" bottom are no longer available (used in 2007-mid 2008 hot tubs), however, these shields will replace them.
9802-112: Platinum 

Fast FREE Shipping
on orders above $49*
Huge Inventory
on popular hot tub products
Great Customer Service
call or chat with our dedicated team