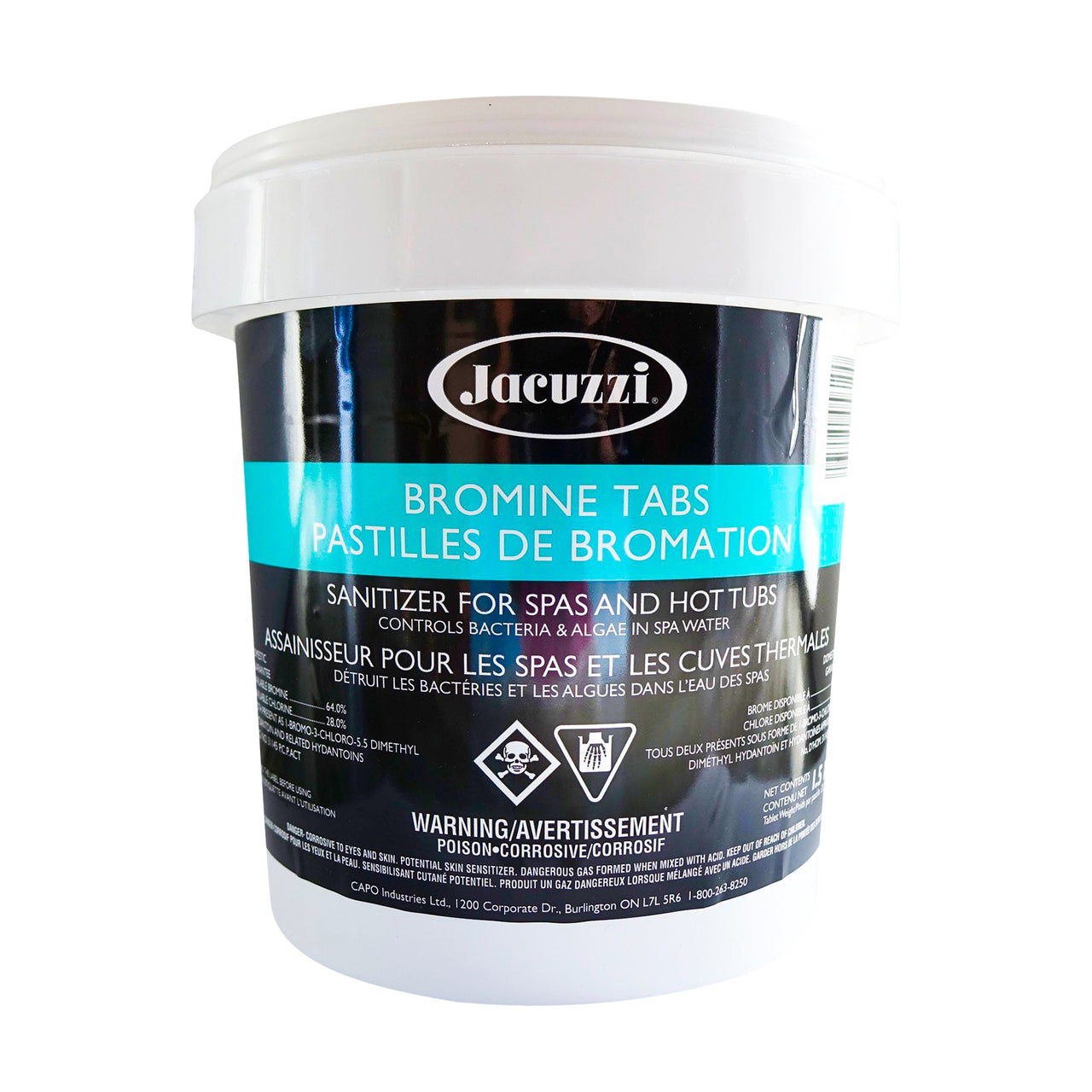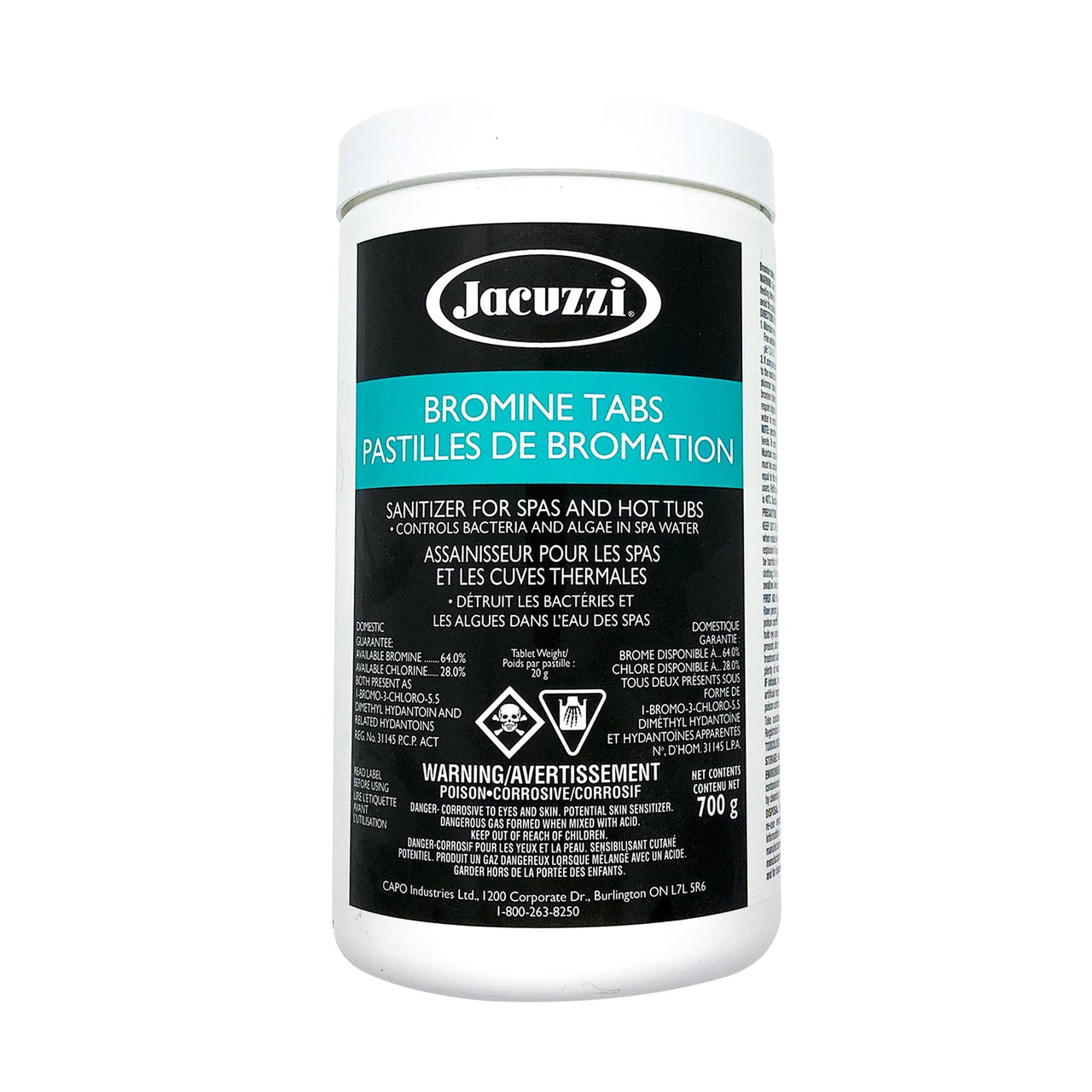 Warning: Do not use this product with ozonation.
Warning: Do not use this product with ultraviolet (UV).
Sanitize your spa with Jacuzzi Brominating Tabs
Jacuzzi Bromine Tabs provide effective sanitation as a soluble oxidation treatment. Promoting water clarity, eliminating odours and organic waste such as body oils and cosmetic products.  
Jacuzzi Brominating Tabs should be used with Spa Shock on a weekly basis to maintain effective levels of sanitizer in your spa. Bromine Tabs require water flow to dissolve and should be placed in a floating dispenser and should not make direct contact with the spa or bleaching can occur.
Bromine is an alternative for Chlorine and can be used over a wider range of pH levels making it more forgiving in balancing water chemistry.   
The bromine level in your spa should be maintained between 3-5 ppm.
Ideal spa pH: 7.2-7.8
Ideal spa Alkalinity: 100 - 150 ppm 
Weight: 1.5 kg
This is the right one
This is the right one according to clerks but still wondering if the one in Canadian Tire can be used for Swim Spa or not.
Good but dissolve fast
They are the best for consistent bromine levels but dissolve faster than previous years, seems they changed the supplier over the past couple years.
Gental on my skin
I started on calorie and my skin was vary eratated so we switched to bromine and my skin doesn't get eratated and we use our tub almost every night
Fast FREE Shipping
on orders above $49*
Huge Inventory
on popular hot tub products
Great Customer Service
call or chat with our dedicated team